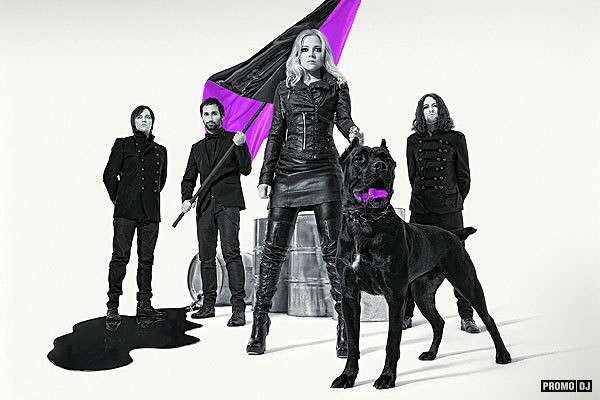 Remix Contest for the song "Prodavec kukol"
Velvet band announces Remix Contest for the song "Prodavec kukol". This track and it's video are widely rotated on the radio and tv channels. Despite it's rock sound this song won "Song of the Year" prize in 2010. In the near future the band plans to launch the remix on radio stations, and we want one of you, guys, to become its author!
Conditions
Deadlines: 14 April to 20 May 2011
No genre limitations, but keep in mind that selected track should have good perspectives on the radio (the style of Megapolis, Dfm, etc.)
Songwriter and frontwoman Kate Belokon' will collect winners
Winners will be announced on May 25
Prizes
1 place
Radiostations management will recieve the track
Sennheiser HD-25 C II headphones
Premium-account
Promo support on all band's media resources - official website, blogs etc.
The track will be presented on the live performance at Milk Club, May 27
2 place
Gift certificate for 5.000 Rur *
Premium-account
Promo support
3 place
Premium-account
Promo support
Additional prize for the most active PR - Premium-account and 3000 rur gift certificate*! U can take your remix (or take someone else's one), spam it wherever possible and send us the results. We have not yet Blocked Officer appreciate to the work and he will choose the winner. Music Spam - the main trend of the season (yes, we heard from the guys at LooAatMe fashion-site:).
Besides all listed, each winner recieves a CD and two tickets to a concert (May 27 in Moscow, June 19 in Sankt-Petersburg or any other Velvet's concert)
* Gift certificate can be used to purchase goods in stores: "MuzTorg", "Slam", "Avallon", "Music Arsenal," Dinaton.