Roy Phillips @ ULYSSE records - 26 октября на Битпорте
Талантливый продюсер из Калифорнии, широко любимый на Саундклауде слушателями, издает сингл на Улиссе 26 октября.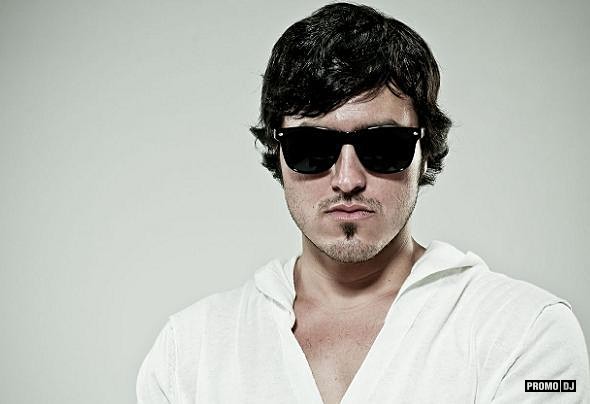 roy phillips beatport @ ULYSSE RECORDS
Биография:
Ulysse Records presents fantastic single from Roy Phillips and Mike Vecc - Reach.
Roy Phillips is an EDM producer & dj.
At a young age his mom put him into piano & guitar lessons learning keys, notes and studying old classical & folk songs. But Roy didn't want to learn by the book, he was always playing his music by ear. He enjoyed the experience but was easily distracted with the neighborhood kids.
At 14 Roy found inspiration in the band "Blink 182" So he bought his first electric guitar and started learning how to play the songs. Then the distraction was girl friends & racing motocross.
He was first introduced to the EDM scene at 16 when a friend shared a drum and bass album with him. He had always been into rap, pop & punk before EDM but Roy really liked the groove and the energy in DnB. From then on he started going to music festivals in southern california (such as; Audiotistic, Monster Massive & Together As One, ect.) and purchasing his first set of vinyl turntables.
In 2010 Roy went to see Tiesto play in Los Angeles and was inspired to pursue his dreams of being an EDM producer & dj, so he went a bought an iMac making his first trance song in garage band, then upgrading to Pro Tools making his 2nd House track. The main problem was that Roy couldn't figure out how to put what he was hearing in his head into the software (a common problem). Which without school is almost impossible. He researched and found Icon Collective Production School on google, but wasn't ready to sign up quite yet because of his obligations as a husband, father and a business owner, and lived pretty far away.
After he went through a divorce, roy was celebrating a friends B Day party at Voyuer night club in the gas lamp district of San Diego, Ca. And as all of his friends were partying and having a great time, Roy was distracted with his dream of being the producer & dj and was so inspired by the artists that night, which were Audrey Napoleon & D. Ramirez. The next day Roy went to guitar center and purchased pioneer Djs and a Macbook Pro and was ready to start doing this for real.
In 2012 Roy took a professional approach to his music career by signing up to attend Icon Collective Music School in Los Angles, Ca and started making his brand releasing his own style of progressive house original tracks & djing clubs up the coast of Southern California.
Roy was honored to open for Sander Van Doorn at Sutra Night Club in Costa mesa, ca one of the hottest night clubs in southern california and then winning the Sander Van Doorn Beatport remix competition with 259 votes.
Roy has also played at House Of Blues Hollywood, Heat Ultra Lounge Orange County & V-Lounge Santa Monica.
Roy is inspired everyday by all of his life experiences. He looks up to many producers but if he had to name off just a few he would have to say Tiesto, Armin Van Buuren, Sander Van Doorn, Avicii, Kaskade, D. Ramirez, Gareth Emery, Tritonal, Stefano Noferini & Manuel De La Mare.