Our label is interested in genres and sub-genres Drum & Bass music.
We want to promote some new talented artists and release already established artist who will give us only top quality tracks.
Figure Audio is an record label focusing on providing top-quality dance music for the listeners and DJ's with good musical taste.
Несколько правил:
Стили: Drum & Bass и субжанры.
Трек не должен быть подписан на другом лейбле. Эксклюзивный контракт.
Готовая версия трека в качестве выше 128 kbps, не должна находиться в свободном скачивании.
Длительность работы (желательно) более 4 минут
Оставляете плеер в блоге или отправляйте на email: figure-audio@yandex.com (с темой "Demo").
Beatport - pro.beatport.com/label/figure-…
Soundcloud: soundcloud.com/figureaudio
Email: figure-audio@yandex.com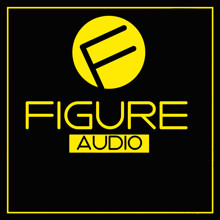 Drum & Bass