Появилась рецензия на ремиксы трека Stan Kolev - To The Clouds !!!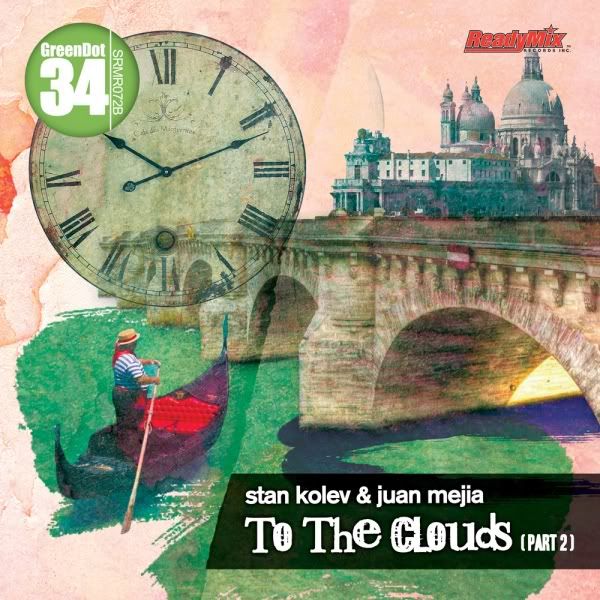 About: 


The first installment of the massive collaboration from Stan Kolev and Juan Mejia, "To the Clouds"-- released under Ready Mix Records-- has seen light last week (click here to read the review); the original version, the Big Al remixes, and the Beat Factory remix were definitely worth the listen!


Earlier this week, the much awaited second installment has already hit the stores, which is why we are here once again to help you guys in picking out your favorite remix: Will it be the Silt remix, the Fer Ferrari remix, or the DeepSoundExpress Air remix? There's only one way to find out. . .


Sounds Like:


Opening this release is the Silt remix-- a track of deep groove, edgy reverberated stabs, and hazy mind-levitating atmosphere. This remix by Silt pretty much highlights the haunting aspect of the vocal samples utilized in the original mix: just brilliant!


Barcelona's deep, tech, and lounge music talent, Fer Ferrari also takes one with his own groovy-deep-tech reinterpretation of "To the Clouds". Aside from the dominating piercing synths and the rock-solid bass, Fer Ferrari's remix also features a harder and a more energetic take on the original mix.


Of course, the connoisseurs of anything rejuvenating, deep, and delicate-- Russia's hidden treasure, DeepSoundExpress surprises us with their very own remix dubbed as "DeepSoundExpress Air Remix"! 


It was actually  back in 2010 when we first heard the stunning sounds of DSE through their Aquamarine Recordings album release, "Sun Cocktail". Since then, we have been faithfully following them. 


Their remix on "To the Clouds" is superb: extremely groovy bass-stab interplay, crisp and cool atmospheric pads, punchy snares and percussion, and some sublime piano keys on the breakdown. Get ready, this remix will definitely take you to the clouds!


Recommendation: 


Wow. "To the Clouds" definitely deserved this two-part release, in our opinion. We enjoyed the first installment which came out last week or so, but this second installment is something we really really cherished. 


If we were to pick ONLY ONE track as our favorite (but don't get us wrong, we totally love all the tracks), it just has to be the DeepSoundExpress Air remix. For one, it really has the groove: when we first heard this on promo, we could not help but start moving to it-- a symptom of a high-dance value tune! Second,  the atmospheric vibes DSE had perfected complements that of the original, and having both in one track is simply magical.


So there we go! Stan Kolev and Juan Mejia with their latest release on Ready Mix Records-- "To the Clouds".

оригинал тут : www.motionmigs.com/2012/04/sta…