Results for Mizumo Music's Remix Competition: DRC and DJ Denise - Get Off Ur... Mizumo Music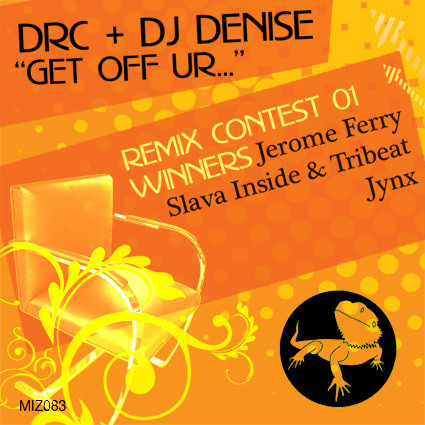 Thank you to all 196 participants of Remix Contest 01!
It was a pleasure to hear all the creativity that flowed out of each & every remix. It was hard to whittle the number down to only 3, especially in the tech house genre which had a plethora of fine submissions. But, after much deliberation we were able to pick the most suitable remix for each of the following categories: Broken Beat, Tech House, and Electro House. 

Remixes were judged on the following characteristics:
- Innovation
- Uniqueness
- Manipulation of provided samples
- Cleanliness & quality of mixdown
- Overall structure & flow of the remix
- Genre 

For those of you who did not win, do not be discouraged! Please note the key word above is "suitable" which means that we chose the 3 remixes that we felt best represented where our label is going at this particular moment in time (and thanks to those of you who did your research & studied our backcatalog before making your remix - it showed)! There were many release-worthy remixes that were submitted, just due to the nature of the contest we of course cannot release them all. 

The "Get Off Ur... (Remix Contest 01 Winners)" EP will be released on Wednesday, April 20, 2011 on Beatport, Junodownload, Trackitdown, iTunes, and all other fine digital retail sites. 

Finally, for those of you interested in Remix Contest 02, it will be announced January 2012, as this will become an annual tradition. Congratulations and again many thanks to everyone for making Remix Contest 01 a great success. 



And the winners are...










Broken Beat

:
Jerome Ferry (Berlin, Germany) 



Tech House

:
Slava Inside & Tribeat (Kursk, Russia) 





Electro House

:
Jynx (California, USA)