Moonbeam joins EYE1 Radio airspace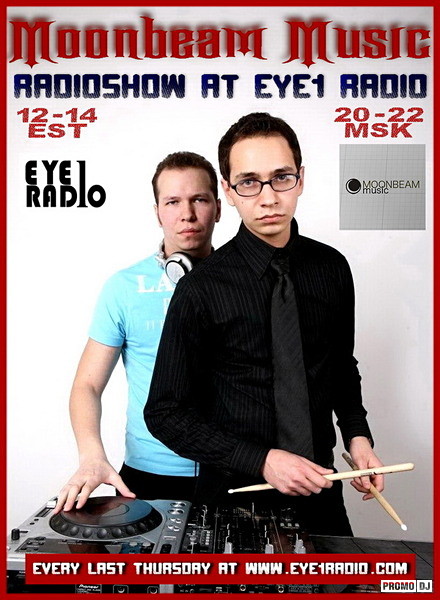 Moonbeam. This innovative duo from Russia needs no introduction after winning a spot in prestigious Dj Mag TOP100 rating in 2009. Living half of their lives in a music studio and the other half in numerous clubs all over the world Moonbeam is a workhorse of the modern techno scene. After releasing dozens of great tracks and winning the hearts of many progressive music fans they now join EYE1 Radio airspace to continue their mission.
Tune in every last Thursday of the month at 12:00-14:00 EST and 20:00-22:00 MSK and enjoy great fresh sound of Moonbeam at EYE1 Radio available at www.eye1radio.com
Morgan May & Arnie van der Full
© 2010. EYE1 Radio – The best online radio of the 21st Century ™.