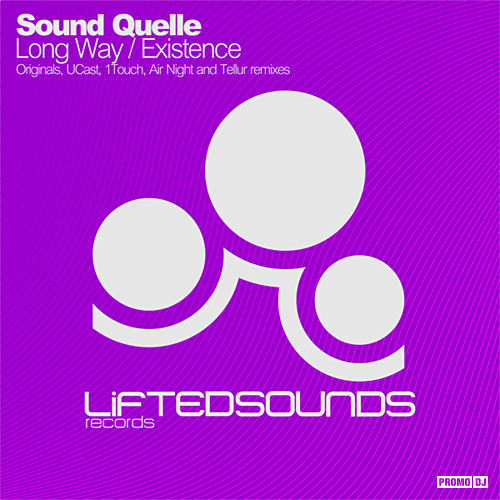 Genre: Trance,Prog-House,
Release Date: Nov 01 2010
Label: LiftedSounds Records
TrackList:
1 Sound Quelle - Existence (Original mix)
2 Sound Quelle - Existence (UCast Lifted remix)
3 Sound Quelle - Existence (Tellur remix)
4 Sound Quelle - Long Way (Original mix)
5 Sound Quelle - Long Way (1Touch remix)

6 Sound Quelle - Long Way (Air Night Remix)

Release Info: 
We present a new release on LiftedSounds Records.
It's magical trance EP by progressive project Sound Quelle.
The first track of this EP called 'Existence'. Beautiful original is complemented with uplifting remix by UCast and powerfull progressive remix by Tellur .
The second original is fairytale track 'Long Way'. Also 1Touch and Air Night remixes doesn't leave you indifferent.
Thank you for your support!
Sound Quelle - Long Way (1Touch remix)